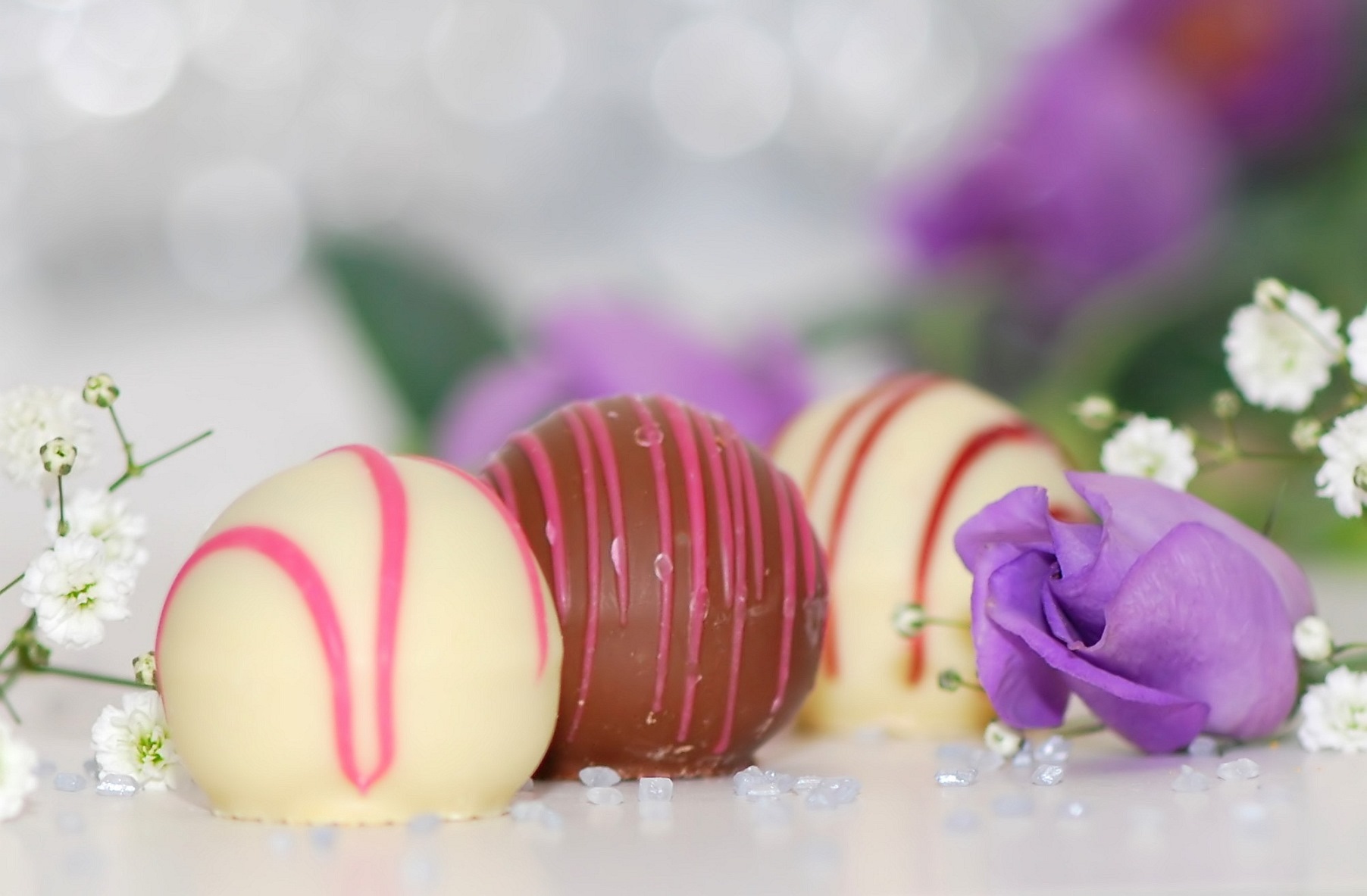 Chocolate Workshops and Parties for everyone
Who doesn't love chocolate?
I certainly do!
Enjoy  a wonderfully relaxing, fun workshop or party with me at Cheshire Chocolate Studio.
Activities for all ages.
Join in one of the workshops in the events calendar below, request a brochure or check availability below.
I look forward to meeting you.
Available for adults, teens and primary aged children.
Book in to an event listed on the calendar or check availability for a private workshop .
Cheshire Chocolate Studio runs 'mini workshops' for under 12s during school holidays. I can offer private workshops on other dates – simply check availability below.
Find out more about my chocolate workshops
Great party options for adults. I do a lovely Hen party suitable for all members of the family . A fun party for teens and younger children.
Request a brochure and/or check availability below or
Find out more about my chocolate parties
Chocolate experiences are available for small groups (between 2 and 6 people), either children, adults or a mixture.
Great as a holiday activity,
or a party option for children who aren't confident in groups (I've some great tricks I use to gently interact with shy children)
or for families holidaying locally – Cheshire Chocolate Studio can come to your caravan/rental cottage or can accommodate you local to me.
Please call 07954 016179 or click here for more information
Chocolate is such an interactive product to work with, suitable from primary age up, and can bring to life learning on a whole array of subjects.
Great in primary and secondary schools as a business creation day, or either as supporting entertainment or team building for  corporates.
Learn More
Complete the form and I'll pop over the relevant brochure and/or confirm availability.
Ready to Book?